Includes:
Reiki Treatment
Energetic Analysis 
Psychic Reading with Tarot 
1 on 1 Manifestation Coaching  
Personalized mantras and methods for attaining the life of your dreams
Regular price
$125.00 USD
Regular price
Sale price
$125.00 USD
Unit price
per
Sale
Sold out
Share
View full details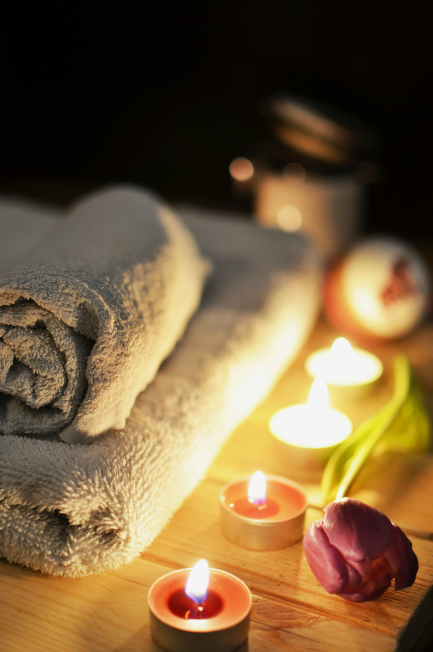 Take a Moment for Yourself
The Ultimate Reiki Experience is the culmination of my journey: a deeply intuitive, heart-expanding, no-holds-barred healing adventure. In this intensive session, we'll delve deep to unearth and remove emotional and energetic blockages, aligning your mind, body, and spirit. You'll gain valuable insights and possibly even psychic revelations. Once we've cleared away the energetic "clutter," you'll make room for an influx of abundant blessings. The moment for your transformation is here and now.
What is the Reiki Treatment?
The duration of the Reiki session can vary and is tailored to your body's specific needs. While you relax on the massage table, I'll use my intuition to guide my hands just above your body. Soft, ambient music will play to enhance the peaceful environment. During the session, I might verbally share some insights with you. Additionally, I may pause to jot down intuitive messages that come through during the treatment. These notes will contribute to the overall energetic anaylsis.
Energetic Analysis?
You will now be relaxed, at ease, and vibrating at a high frequency. We will join together at the table and harmonize through dialogue. Identifying and aligning emotions, stagnations, blocks, cycling thinking, and whatever else may be hindering your overwhelming abundance.
Psychic Reading with Tarot
At this point in the session I will be completely tuned into you and your subconscious mind. I will act as a channel for the universal energy to flow through, giving you the words for the answers you seek. Any questions you have will be answered and aligned through multiple tarot decks and card. This will synchronize your journey and give you clarity about where you are and what lesson you are learning. Leading to harmonious breakthroughs.
1 on 1 Manifestation Coaching?
Manifestation coaching will take place throughout your session. Based on your specific experience, we will go over ways and means to attract your desires. Your desires can be anything from waking up at a high vibration to attracting a love interest. Anything that you can desire, you can attract, and as your destiny unfolds and you frequency rises you will receive.